Shopping Cart
Your Cart is Empty
There was an error with PayPal
Click here to try again
Thank you for your business!
You should be receiving an order confirmation from Paypal shortly.
Exit Shopping Cart
Kingridge Kennels English Labrador Retrievers

Intelligent ~ Calm ~ Beautiful

Neurologically Stimulated, Lovingly Socialized & Trained

Early Kingridge Puppy Training
All of our English Labradors are trained for their new homes. This is something we feel passionately about!


We begin puppy obedience training at 6 weeks and keep all Kingridge Labrador pups until they are at least 8 weeks old. The result of this time of instruction is a puppy that grasps the basics of pleasing people for positive reward and has a head start for successful future learning.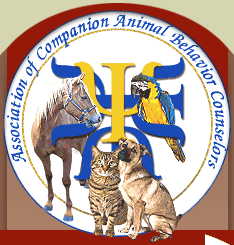 We are a member of the Association of Companion Animal Behavior Counselors and are passionate about training puppies! We are confident that our documented training regiment, and positive rewards system is unsurpassed!

We encourage each family who welcomes a Kingridge Kennel Labrador into their home to remain consistent with the training that we have established. The rewards that come from the training relationship are so rich. Likewise, the devotion that each family will experience because of time spent working together helps to establish the basis for a strong lifelong relationship.


Because we feel so strongly about early positive training, we provide each puppy owner with a detailed training journal of what we have been working on with each individual pup. It documents all of the training for the various weeks and includes the results of the progress their new puppy is making. We review areas where their new puppy is excelling, and if there are challenging areas for a specific puppy we cover those as well.


In the custom journal that you receive with your Kingridge puppy, we provide detailed activities to work on for the first month of puppy ownership. This creates a seamless transition in training, and passes on the rewards of each pups early training to their new home. It is very important to continue the positive obedience training upon the foundation that we have built. Plus, with the Kingridge Puppy Journal you will find that training is actually a lot of fun for both you and your furry new family member!
During weeks 6 to 8 we focus extensively on formal obedience commands, good basic manners, and successful house & crate training.

Ready!
Our puppies are used to walking on lead.
Set!
Our Labs are trained to sit and stay on command.
Go!
Each puppy is crate trained and is taught to potty outside.
Bringing a new puppy home is one of the most exciting events you can experience. You are embarking on a precious relationship with your new Labrador Retriever that will bloom over the years as you journey together along the path of life! Sometimes however, undesirable behaviors and personality issues can strain the relationship from the start.

We try to eliminate this, by helping each of our Labrador Retriever puppies get off to a solid obedient start by implementing the training provided below from week 6 of life. It is truly amazing how eager they are to learn, how quickly they develop appropriate responses, and how well they retain the new patterns they have learned with review and consistency. Now, of course they are still going to have a possible accident or a stubborn moment. Our puppies are still just that - puppies. They are guaranteed to provide you with lots of unbelievably cute, absolutely adorable puppy antics!

As a breeder we formally concentrate on the training practices found below. We also focus on waiting patiently for food, not jumping up, whistle calls, and gentle mouth retrieving. Most breeders part with all of their puppies at 8 weeks, but we also provide an option to keep the puppies for an additional 2 weeks, during which time we focus extensively on good manners and formal, positive obedience training. The choice is solely a matter of preference for each family and is available for any of the pups in our litter.

Bringing a puppy home that has been reared with a firm foundation concentrating in obedience helps eliminate behavioral issues in the future and gives our dogs a head start when it comes to future puppy classes. Furthermore it helps to facilitate a pleasant integration with your family when your new Labrador puppy can be a respectful member of your home.
By introducing the concept of "sit" and "stay" early in the puppy's life, we are able to teach the dog to sit and stay consistently on command by the time they are ready to move into their new home. As a breeder we found that this facilitates teaching the long stay and down commands as the puppy matures.

Our labs are trained on leash and become acclimated to walking on lead. This ensures that when you bring your new addition home they will have plenty of experience walking with the familiarity of being on a leash. It imprints that they are to be conscientious and follow the leader, rather than break out and take control on their own. This is absolutely imperative in the training process. In being trained and comfortable following on the lead, we feel our puppies have a head start when it comes to all aspects of future training and obedience.

Ready, Set, Go... Outside that is! Our training begins at 4 weeks and integrates with the Seven Steps of Socialization. We start teaching our pups the process of eliminating outside. It takes the puppies some time to grasp the concept of potty training, but by 8 weeks the pups are starting to gain confidence in this area, and by 10 weeks, our English Pups are successfully doing their business in the great outdoors or in our Puppy Park. A bell hung at puppy level allows us to be very responsive to the puppies' needs. We also tether the pups to our belt so that we can monitor their behaviors at all times. This tunes us in to their specific behaviors and helps us prevent accidents before they become a habit. If you continue using this method at home, there should be very few accidents- if any.

One may think that a puppy would naturally love his or her crate, but this is not always the case. The key is acclimating the puppy slowly to the environment of the crate so that they are able to view it as a positive place of security. We take our time teaching each pup to enjoy time spent in the his or her own crate. We feed them there, give them special toys while inside, play soothing Canine Lullabies, and slowly acclimate them to extended stays in the crate. By 8 weeks they are comfortable in their crate and by 10 weeks they are sleeping for 4 hours a night before needing a potty break. Most importantly they have a positive outlook about their crate!

As a breeder, we are so pleased to offer you - the expectant pet parents- the fruit of our early obedience training. Because so much of what is acclimated into a Lab's personality occurs during the first few weeks of life, we capitalize on this precious time to help each dog learn important life skills and manners that will serve them, you, and all of those who cross your path throughout their life.

Whatever you do, work at it with all your heart, as working for the Lord, not for men.
-Colossians 3:23
/