Shopping Cart
Your Cart is Empty
There was an error with PayPal
Click here to try again
Thank you for your business!
You should be receiving an order confirmation from Paypal shortly.
Exit Shopping Cart
Kingridge Kennels English Labrador Retrievers

Intelligent ~ Calm ~ Beautiful

Neurologically Stimulated, Lovingly Socialized & Trained

*AVAILABLE for ADOPTION*
Sweet and Lovely 
'LILY'
 of the Valley
As a lover of Labradors and a breeder, some posts are so fun to write, and others are literally almost impossible to type. This is one of the most difficult ones I can imagine. At this point, I feel like my keyboard is covered in Molasses! Choosing to place a dog into a new forever family is always so hard for myself, and especially for my family, but as a breeder it is something that has to be done from time to time to move the breeding program forward.   
It is only after a great deal of  prayer and discussion, that we have decided to retire Lily from our breeding program here at Kingridge. Lily always was, and will continue to be, first and foremost, our family's very special and much loved pet. So, it is with a heavy heart that we have made this difficult decision. She has only had one successful pregnancy after multiple attempts, and as a result we feel it is ultimately best to find a new home for our special girl. 
We have raised Lily from the very start! I remember when she weighed just over a pound and fit in the palm of my hand. She was born out of the
Precious Gems of Kingridge Litter
. Her 
mother
 was our 'Shiloh' and her 
father
 'Calypso' was the Best of Breed winner at both the Westminster and Eukanuba dog shows in 2011. Lily has always lived inside our home and been a very special part of our family. 
We are looking for a loving home with humans who will pamper Lily and show her as much affection as she is used to receiving from us. She is a healthy, happy, 4 1/2 year old yellow Lab, with a stellar 
pedigree
. Lily is terrific with children (she absolutely loves kids) of all ages, cats, and other dogs. She is faithful and oh so gentle, and she loves walks and jogging next to me on the trail. She really is the epitome of the Labrador breed.
We know that another family is going to be thrilled with the addition of Lily into their family, and we are excited to get to talk with them. Lily is being adopted on a companion/pet registration only.  She will come into your home with all of her AKC papers, current on shots, and with a written agreement of  spaying by the new family's veterinarian. She is sure to bless another family as much as she has ours! It's just so hard to share the precious gem that we have found in living life with Lily. 
If you think your home may be a good fit for Lily, please email me directly at
[email protected]
or call me at (724)561-9808 so that we can talk more and see if it seems like a wonderful fit for everyone. I think Lily will transition seamlessly into a happy new home, because to love with abundant affection is her nature. Our family, and especially all of my children, will always hold such a special place in our hearts for her. Lily really is a unique and beautiful gem.
Although things have been rather quiet on the breeding front around here, our life has been anything but quiet. We celebrated a new addition born to our family, and we have been busy enjoying life with our Labs and our little boy. 
We also moved into a new home. We are still in Pittsburgh, but we are living in a suburb to the south of the city. Our home is now within a very short drive of my husband's work, and we had really wanted to lessen the distance of his commute for quite some time.
We are looking forward to all of the joy and wonder that a precious litter of puppies bring, so we do plan on breeding again soon. We just knew, that with all of the responsibility of an infant and moving, we had to take a pause in our breeding program, because we couldn't possibly give enough attention to everybody.
However, the time we have spent focused on our family, while trying to enjoy every little moment with our new baby, has been a tremendous blessing. They all pass by so quickly! We are snug and settled in our new home, and Little Jonah is already 10 months old. As spring bursts forth with new life all around, we too are so thankful for the beautiful gift of new life. 
Life is such a celebration! I hope you and I can take time this Easter to celebrate all of the blessings that have been made possible because of Jesus, and what He chose to do on the cross 2000 years ago. He died so that we might live and have the gift of life... Not just life... But, even more- an abundant life.
We are anticipating the arrival of not 1, but 2 litters of puppies! We confirmed the pregnancies using ultrasound this past week and are so excited about the arrival of these wonderful pups. They are already so loved by so many people and we just can't wait to meet them.
Our expectant females are both happy and healthy, although they are both showing the obvious signs of pregnancy. They are lazier than usual (which is pretty lazy), and eating like food is going out of style (which for a Lab is really not that uncommon). We are watching as their abdomens begin to swell and their mammary glands begin to fill out in preparation for all of the nursing they will be doing in the upcoming weeks.
Our lists for both litters are full at this point, but if we have any changes in the future we will be sure to post them. The puppies in these litters will be going to absolutely phenomenal homes! The Kingridge families who constitute our waiting list for these litters have been so patient, and they all have waited with graciousness for each and every one of these little much anticipated pups. Yay!!! The wait is almost over.
We will be announcing the number of puppies in each litter after we perform X-rays at the end of this month. As far as our family is concerned during the next few weeks, we will be preparing for the arrival of the litters while working extra hard to accomplish a great deal of home schooling. This will enable us to take off for as many days (or weeks) as we need in order to provide 100% of our attention on these special new little bundles of puppy love!
A laboring mama, and her resulting litter of pups, requires constant observation and assistance during the first few days after birth. Therefore, of course, 2 new litters will require twice as much work. I am so thankful for the flexibility of home education, because we will be able to adjust our schedule accordingly. As a family we are SO ready to meet these puppies, and we can't wait to pause from the routine of our school days to interact with the miracles of life! That is an education all in itself, one that can never be learned solely through the pages of a book.

It has been so warm here in Pittsburgh. Now, I know there are some kind of people who complain anytime the weather isn't 72 degrees with sunny skies, but I am not one of those kind of people. I love the variety of weather we get here in Pittsburgh, and it is one of the reasons why we choose to make this part of the world our home. Our family and Labs have lived here for our entire life, and I think we are all pretty spoiled.
Here in "the burgh" we get cold wonderful winter days filled with snow and ice, autumn days that are brisk and delightful with gorgeous changing foliage, and cool grey misty days that make us appreciate the days of bright sunshine and brilliant blue skies that come with summer. However, these last few days have been down right hot. The dogs are staying inside in the air conditioning, along with the kids and myself. We all enjoy a quick romp of play outside and then it's time to cool off indoors. Thanks God for air conditioning! We all have been enjoying the sprinkler and the pool. The dogs especially are delighted in the abundance of water during these scorching hot days.
As we have been enjoying our summer, we are also actively researching sires for the future breedings that will occur over the next several months. Our black female will be the first to enter into her heat cycle, and then we will breed an all chocolate litter a few months later. If you are currently a family that is on our waiting list, I have sent out a newsletter email highlighting our breeding plans. Please let me know if you did not receive that recent communication.
Everyone is so excited about having puppies in the house again, but we are lazily enjoying this warm summer with just our family and our Labs. I hope you and your families cherish this weather and the laid back pace that tends to accompany these long hot summer days. Take some time for what I plan to do for this afternoon... pour a big glass of lemonade and pick up a good book (one on dog training would be perfect) and just relax. Then, you can take some time to prepare for the arrival of your new Lab puppy, or appreciate the puppy, or full grown Labrador, that you already have in your life. Oh, how I do love summertime!
Summer has begun. Oh, how we are all enjoying the start of this wonderful season! The fine chocolate litter that we had in our care was such a blessing to us all. We had such a memorable time raising each of those little puppies! They have all transitioned into their new homes, except for one stunning pup who we selected to add to our Kingridge family. I hope all of the families from that litter are having as much fun with their new arrivals as we are with our special little girl.
With the chocolate litter turning 10 weeks old today, we are now turning more of our attention to the arrival of Lily's litter. She is due on June 22nd, and we will be headed to the vet on Friday for an X-ray to determine the exact number of puppies anticipated in her litter. She has shown some emotional and physical changes of pregnancy, but the clearest way to see how many pups are in a litter is by X-ray. We will be posting the results as soon as we find out this Friday.
We are praying for a healthy litter of adorable little black and chocolate Lab pups. In the meantime, we will be enjoying the sunshine and beautiful warm weather of summer with our family and our precious new puppy. Likewise, we hope you are taking time to enjoy the beauty of this special time of year with all of those whom you love!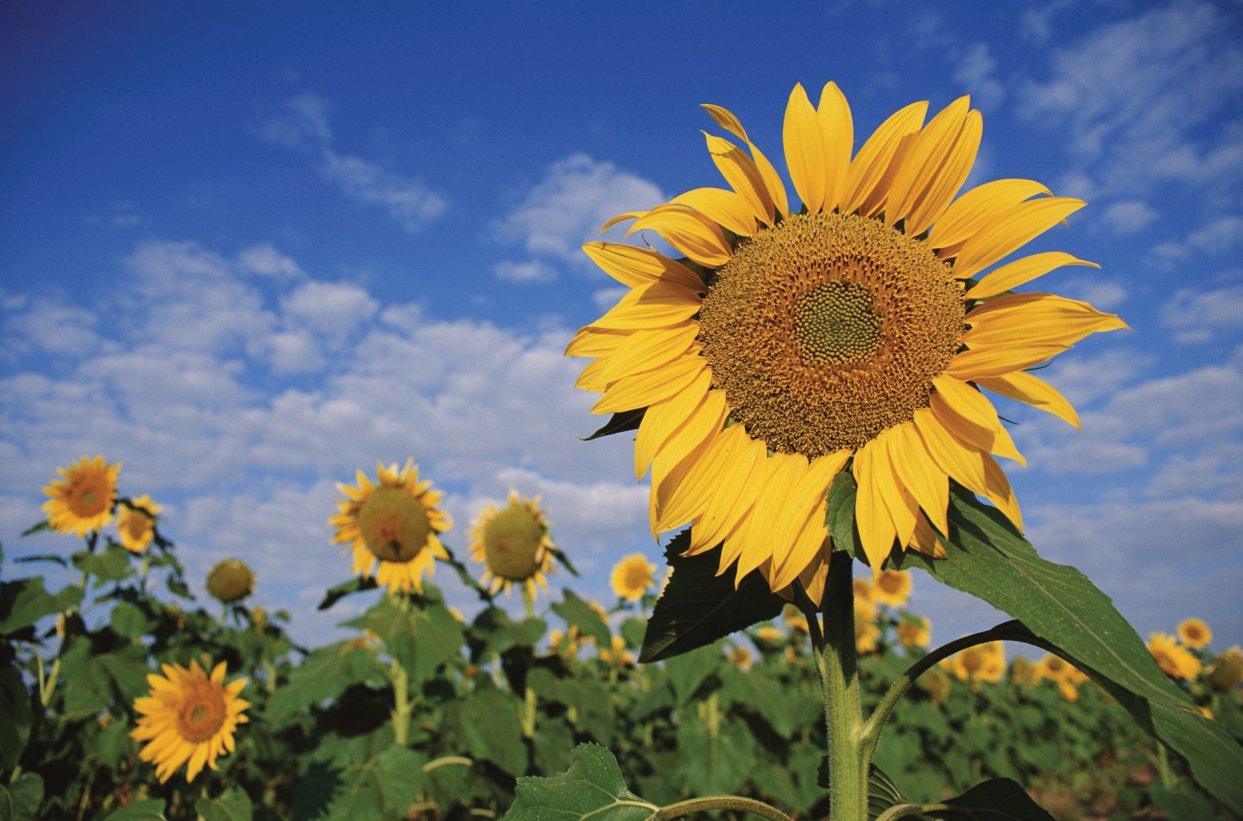 Today we took advantage of this beautiful Saturday, and took the puppies to Mingo Creek Park for their first water experience. The day was wonderful! Each of the puppies approached the water rather cautiously at first, but then they dove right in. After splashing around and playing on the rocks, they took the longest deepest nap that I have ever seen.
My children joined in playing with the puppies throughout the day, and they too were fast asleep in the car on the ride home. It was a very eventful and memorable day for us all! So, now it's my turn to go up to bed to rest like a tired tuckered out puppy.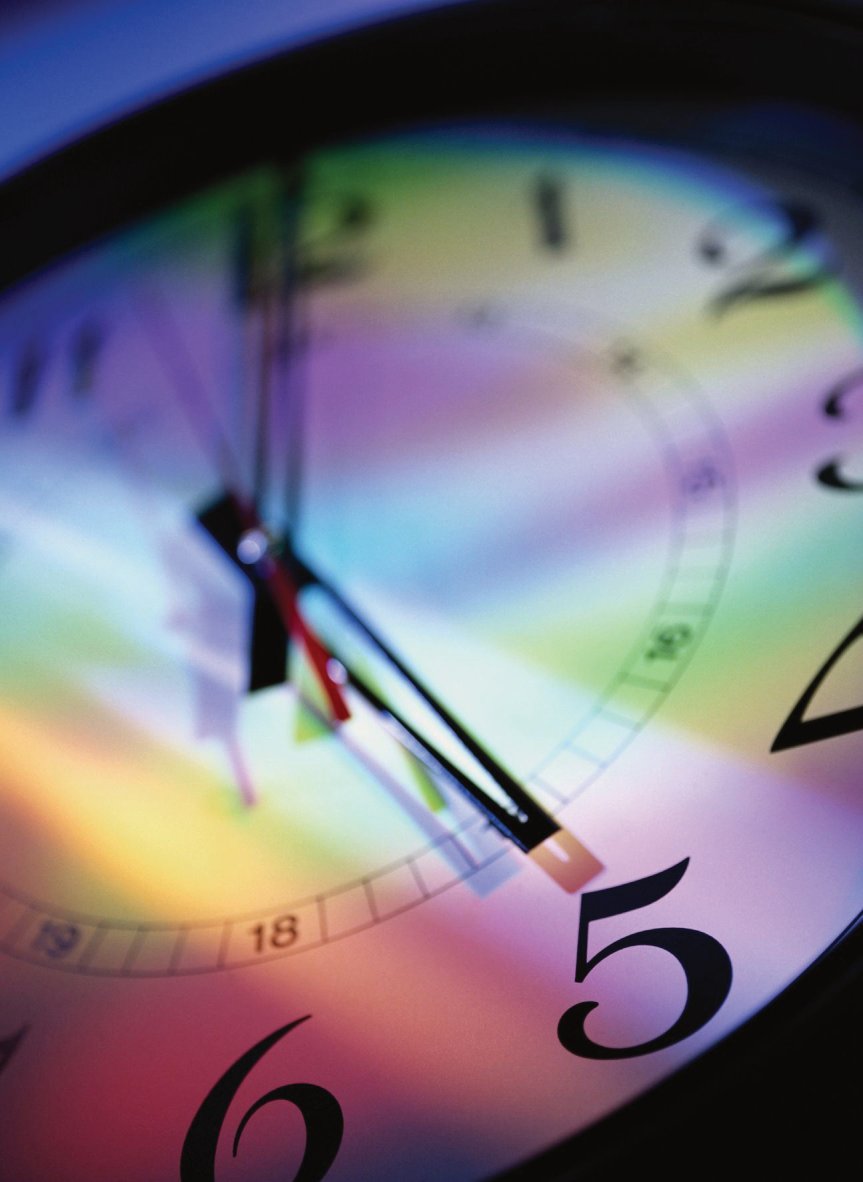 We are anticipating the birth of puppies at any moment. Shiloh's labor started late on Easter night with mild contractions. We brought Shiloh along to our Easter festivities and enjoyed a magnificent day!
Shiloh's contractions strengthened throughout the night, and she is now in active labor. We are ready to assist with the birth (thanks to a generous amount of coffee), and we will be keeping you current on developments as they occur. We are praying for a healthy natural whelping that is easy for both, Mom and pups.  
Easter blessings like sweet puppies
The love of Labs
We all know that children and animals can have a very special relationship. I know in our home this is the case between our Labs and our kids! Dogs usually form an amazing attachment to their children, and likewise, children bond strongly to their family's special pet. However, the benefits of a family pet go far beyond the formations of simply a strong loving relationship. In the following article by Daniel Goleman, Children and Their Pets: Unexpected Psychological Benefits, one can begin to grasp the amazing effect a dog has on a child's development.
Introduction
In new research into the bonds between humans and animals, therapists are discovering that pets provide unexpected psychological benefits for children beyond the obvious. And many of the same qualities that make pets beneficial to children make them useful in psychotherapy, from building rapport with difficult-to-reach patients to bolstering the self-esteem of traumatized children.''People have always loved their pets, but now we're discovering specific ways to harness the benefits of being with an animal in psychotherapy,'' said Dr. Samuel B. Ross, executive director of Green Chimneys Children's Services in Brewster, N.Y., where animals are used in treating emotionally disturbed children.For children, a close relationship with a pet has proved of benefit in study after study. For instance, in research with preschool children, psychologists at Oregon State University found that teaching children to care for a puppy enhanced their social skills.
More Cooperative and Sharing
"It made the children more cooperative and sharing,'' said Dr. Sue Doescher, a psychologist involved in the study. ''Having a pet improves children's role-taking skills because they have to put themselves in the pet's position and try to feel how the pet feels. And that transfers to how other kids feel.''
Children who were regularly given the opportunity to care for a puppy at their preschool, as well as those with pets at home were found more socially competent. They were more popular, felt better about themselves and were better able to understand other children's feelings.The study was reported by Cindee Bailey, a psychologist at Pacific Lutheran University in Portland, Ore., at a meeting in November of the Delta Society, which promotes research on human-animal links. Conferences of the society have emerged as a main forum for new findings in the field. Just how a pet affects the emotional development of a child depends in part on the quality of home life. A study of 309 fifth graders found that for children who had close, supportive relationships with their parents, pets bolstered self-esteem; the effect was stronger the closer the children were to their parents.
Buffer Against Loneliness
But for children who sufferedfrom emotional neglect, the pets took on another role: confidant and buffer against loneliness. In a sense, the pets became substitute mothers, said Dr. Yolande Michaels, a psychologist in Venice, Calif. Dr. Michaels said that for neglected children, treating their pets as friends in whom they could confide helped the children soothe themselves when upset.The ability of pets to make disturbed children feel better has made animals increasingly common in therapy with children.
In one study of children with severe emotional handicaps, half received normal care, attending standard activity groups. The other half were allowed to play with a dog during therapy sessions. Those who had the therapy with a pet improved on key areas of measurement like the ability to control their impulses and understand others, while those who received normal therapy got worse. The study was done by Barbara Wood, a clinical social worker at Capital University in Columbus, Ohio.
My Conclusion
These studies suggest that dogs, by there very nature, help children in ways that are unique and important to their emotional, social, and psychological development. Dogs truly are mans' best friend! This Valentine's Day, lets be thankful for the devotion that out pets show to us, along with the pure love and loyalty that they give so generously. The relationship we develop with our pets is a true gift and leads to so many rewards. Some of the benefits of owning a dog are tangible and obvious; while other benefits are harder to see but are of extreme importance. Thanks to our pets, we can experience all of these blessings and enjoy a rich rewarding relationship with a loyal companion by our side.
Dogs and children are gifts to one another
The biggest dog show of the year is just around the corner. The 137th Westminster Dog Show... It is actually the largest dog show in the world and is the second longest continuously held sporting event in the United States, just one year behind the Kentucky Derby! In a few days we will be traveling to New York to attend. We are thrilled to be able to go to Madison Square Garden on Monday, February 11th and Tuesday, February 12th to witness the top dogs in the American Kennel Club competing for Best in Show. On Monday morning the Labradors will be judged, and of course that will be the best part of all :-) That judging is usually left out of the televised schedule, but it is the shining moment for Lab lovers- like myself. Although Labrador Retrievers are the most represented breed in the AKC, one has never won Best in Show. Westminster has a fascinating  history.

The Westminster Kennel Club has this to say about this iconic event in American history...
"Established in 1877, The Westminster Kennel Club is America's oldest organization dedicated to the sport of purebred dogs. There is only one Westminster, and in its long and prestigious existence, just about every superlative imaginable has been used to describe the club, the show and its impact on the world of purebred dogs. The Westminster Kennel Club "has had great effect in improving the quality of the dogs owned for use or companionship. Of this there can be no doubt ..." wrote one reporter. True then, true today.

Simply put, Westminster has become the symbol of the purebred dog, in show rings as well as in millions of television homes across America. The elegance, beauty and grace of the canine athletes combine with the excitement of the competition in the world's most famous sporting arena before a live national television audience. The result is an event that is the dog show world's version of the Super Bowl and Academy Awards. But even greater, The Westminster Kennel Club Dog Show is a celebration of the wonderful canine spirit, reflecting our emotional and spiritual attachment to our dogs.

It all began in 1877 when The Westminster Kennel Club was officially formed "...to increase the interest in dogs, and thus improve the breeds, and to hold an Annual Dog Show in the city of New York ..." (from Westminster By-Laws). By all accounts, that objective was accomplished from the very beginning.

From Forest and Stream magazine in 1877: "To say that the dog show held in the city last week was a success would but poorly convey an idea of what the result really was. It was a magnificent triumph for the dogs and for the projectors of the show. We question if on any previous occasion has there ever assembled in this city such a number of people at one time, and representing as much of the culture, wealth and fashion of the town. That such a collection of dogs was ever gotten together before in any country we very much doubt ..."

It is still the greatest collection of dogs assembled each year in the same place at the same time. From the opening moments when the 2,500-plus champions begin to compete in 162 different breed and variety rings, to the final crowning of the Best In Show dog, it is the great sport of dogs at its very best.

Westminster pre-dates the invention of the light bulb and the automobile, the building of the Brooklyn Bridge and the Washington Monument, the invention of basketball and the establishment of the World Series. This makes me realize just how special our time will be as we attend this magnificent event! It means so much to those of us who love and adore dogs...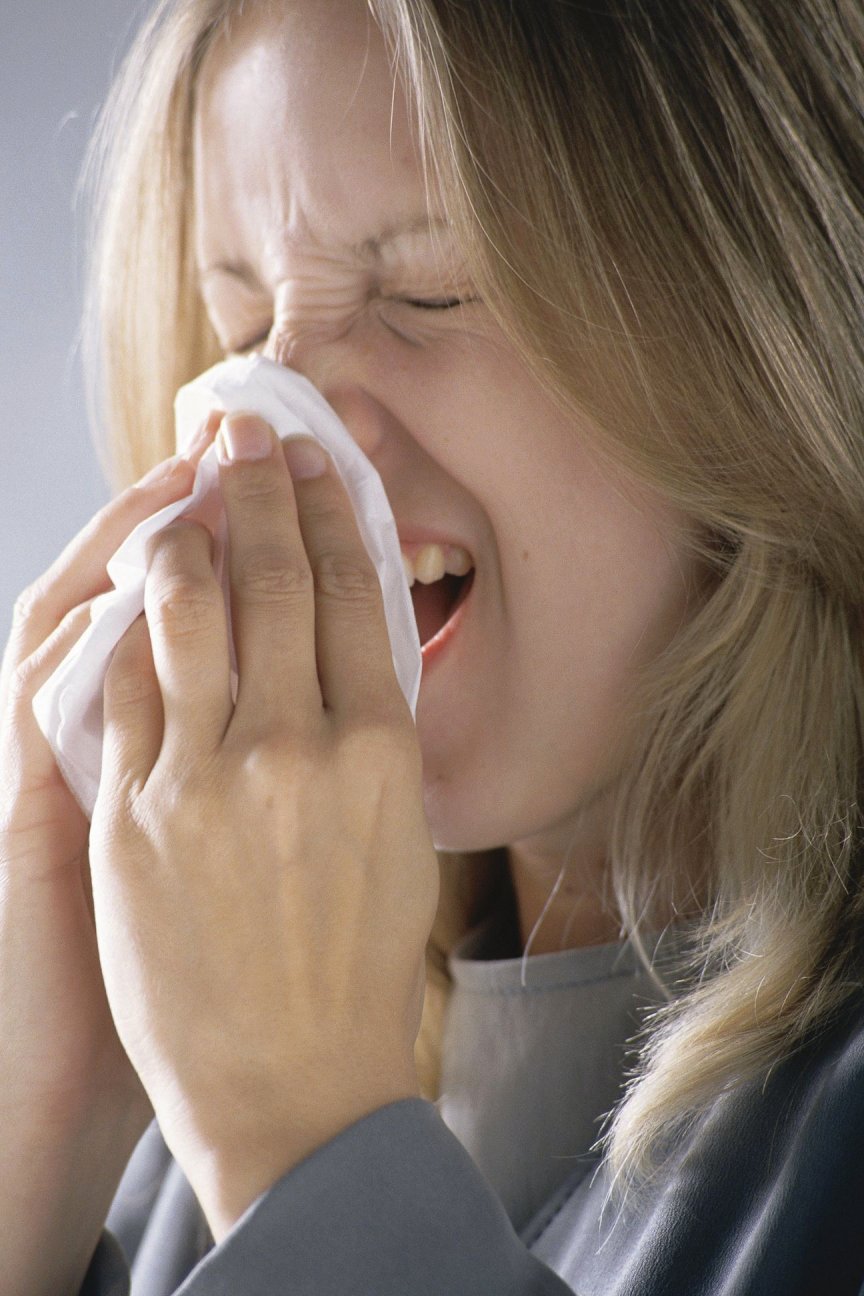 I hope you are all healthy and well this winter. Our family has been fortunate to remain rather healthy in the midst of the nationwide flu outbreak. With 6 children, including our new little guy, we are extra concerned about contracting simple colds and viruses. If one member of our family gets sick, the illness seems to spread quickly from person to person- even with diligent hand washing. So one person with the flu can lead to our whole family being under the weather for weeks.
It seems studies are suggesting that we can attribute some of our good health this winter to our wonderful Labradors. I'm sure you already know how much dogs add to the richness of their owners' lives, but this article mentions some added health benefits that I had never considered for our family. Oh, yet another reason why I love our Labs!!!
According to the Huffington Post,... dogs and cats may not just provide your family with love and constant companionship -- they could also have a powerful effect on the health of children early in life, according to a small new study. New research in the
journal Pediatrics
shows that children who live in a home with a pet during their first year of life are also more likely to be healthier, compared with kids who don't live in a pet-owning household. "It's more support in a growing body of evidence that exposure to pets early in life can stimulate the immune system to do a better job of fighting off infection," Dr. Danielle Fisher, of St. John's Health Center in Santa Monica, Calif.,
told the Los Angeles Times
.
Specifically, kids who had a dog during their first year of life had 31 percent fewer respiratory tract infections than kids who didn't live with a dog, researchers found. Kids from dog-owning homes also had fewer ear infections -- 44 percent fewer than kids from non dog-owning homes -- and needed fewer antibiotics, researchers found. Cats also seemed to have a beneficial effect on kids' health, but not as strong as dogs, the researchers said. "Our findings support the theory that during the first year of life,
animal contacts
are important, possibly leading to better resistance to infectious respiratory illnesses during childhood," the European researchers wrote. The study included 397 kids in Finland, who were followed by researchers from the time they were born until they reached age 1. The families reported how much contact they had with a dog or a cat on a weekly basis. ABC News also reported on the relationship between the amount of time the
pet spent indoors
, and the beneficial effect on the kids:
Children who live in houses where dogs are inside less than six hours a day are at lowest risk for respiratory problems. The authors believe it could be because dogs that are inside track less dirt. More exposure to dirt leads to more exposure to different types of bacteria, which can help strengthen the immune system.
www.huffingtonpost.com
/